San Diego's Premier Source
for Creative Talent
Need solutions to the marketing challenges facing you today? For more than 30 years, corporate buyers, marketing directors and decision makers have used the San Diego Creative Directory as their #1 source for creative solutions. Just as each marketing challenge is different, so is each solution.
The San Diego Creative Directory showcases a variety of creative talent and products from advertising, graphic design and branding, illustration, photography, exhibits and displays, event planning, film and video production, animation, editing and duplicating to marketing and PR, internet services, web site design, mailing, printing, talent, writers and many more.
Spotlight:
Vincent Knakal of Vincent Knakal Photography is a commercial and editorial photographer specializing in both studio and location environments.
The Southern California native studied Fine Arts/Communication Arts at Otis Art Institute of Parsons School of Design in Los Angeles and began his career in the '90s, capturing stunning imagery during his travels throughout the world and exhibiting his work in galleries along the West Coast. When Vincent settled in San Diego nearly two decades ago, he shifted his focus toward commercial photography, delivering award-winning work within the hospitality, fashion, and automotive industries.
His eye for detail and sense of timing is obvious in his work. Vincent has extensive experience working in the resort and hospitality industry capture images in over a hundred of San Diego's finest restaurants and resorts. His food photography has been featured in publications, cookbooks, and advertising.
In addition to his work at Vincent Knakal Photography, Vincent is also the Director of Photography for Mad Media, where he captures athletes and their machines around the globe in categories ranging from off-road to drifting in both two- and four-wheeled vehicles. And as a contributing photographer for Ranch & Coast Magazine, his captivating editorial covers and feature photography have earned Knakal numerous San Diego Press Club Awards in categories including food, fashion, home environment, and portraiture. (760) 594-1328 | www.vincentk.com
The Archives
Every San Diego Creative Directory cover is designed by local talent and has been for over 30 years. Explore the rich history of the directory, as well as the artists that have contributed to its success in our Cover Gallery.
Follow SDCD on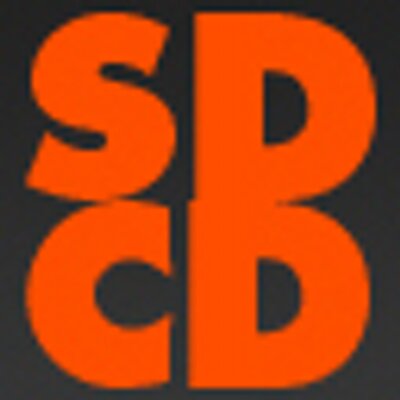 The San Diego Creative Directory connects you with the best creative companies serving Southern California. To join us call 858-729-5310
Was it really that different for Gen Xers twenty years ago? Home loan rates were 9% on 30 year fixed in the 90's fa… twitter.com/i/web/status/8…
Time to get back to what was used for decades (paper boxes & paper bags) until they upset the apple cart with the p… twitter.com/i/web/status/8…
Are we talking about Stuart Smalley from SNL here? twitter.com/bestsalestips/…